Welcome back for Part II of our lil' nursery playroom renovation!
Sweet baby James is so excited to see you!
I made James' crib skirt is made out of a vintage table runner.  The bumper was whipped together in 24 hours out of the only fabric I had on hand at the time because he was getting his arms and legs caught in the crib rails during nap time.
This waterfall chandelier, which served as a design starting point in the space, was a vintage find via Ebay. It came from an estate sale in California.  I know what you are thinking- it pairs beautifully with the popcorn ceiling. 😉  My renovation motto is "one step at a time."
Every children's space needs a chalkboard wall! A nice contrast to a fancy-pants chandelier. I love contrast!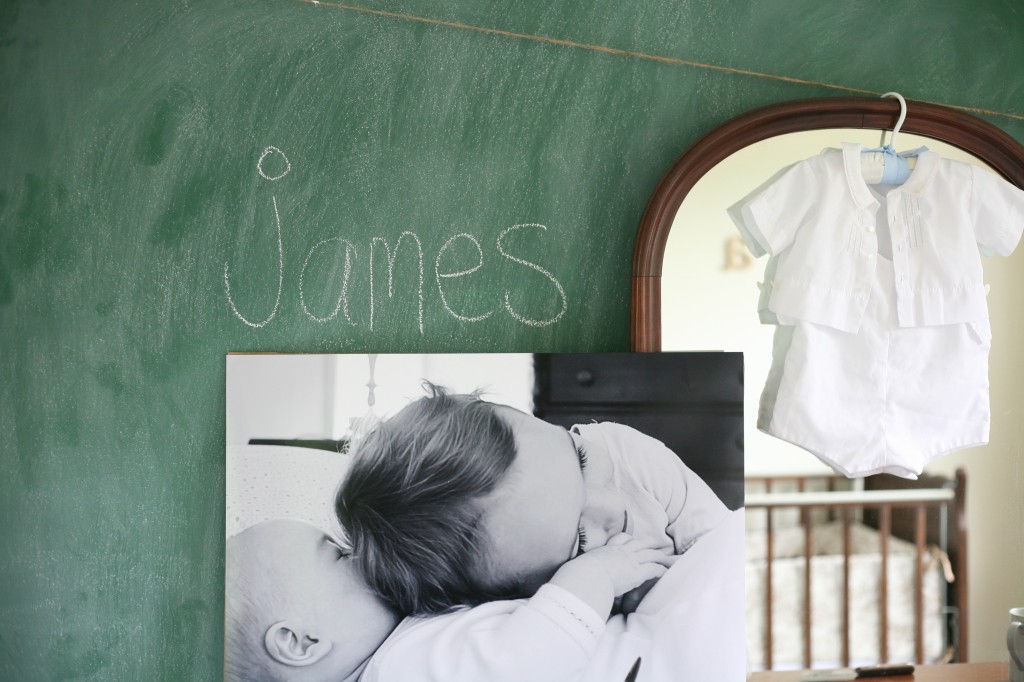 Pages from a 1950s storybook hung by clothes pins and twine.
The boys' Grammy knitted this little lamb piece, which is a sweet and unique bit of art.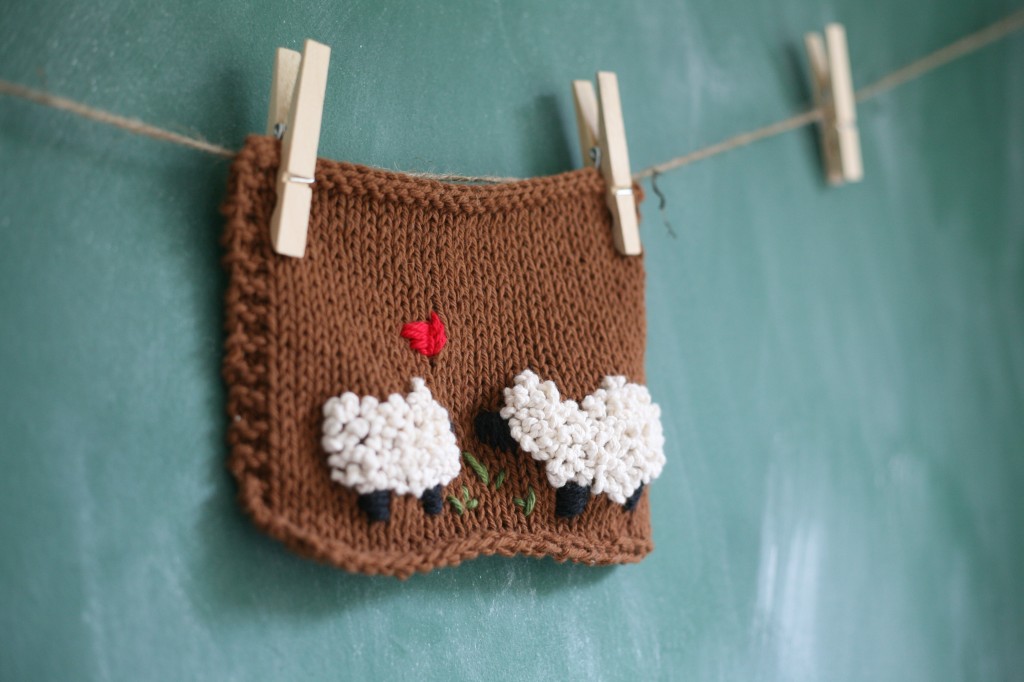 Old style doorknobs ( which are actually brand new) from Lowes!
A child's grand piano, inherited from their great-aunt.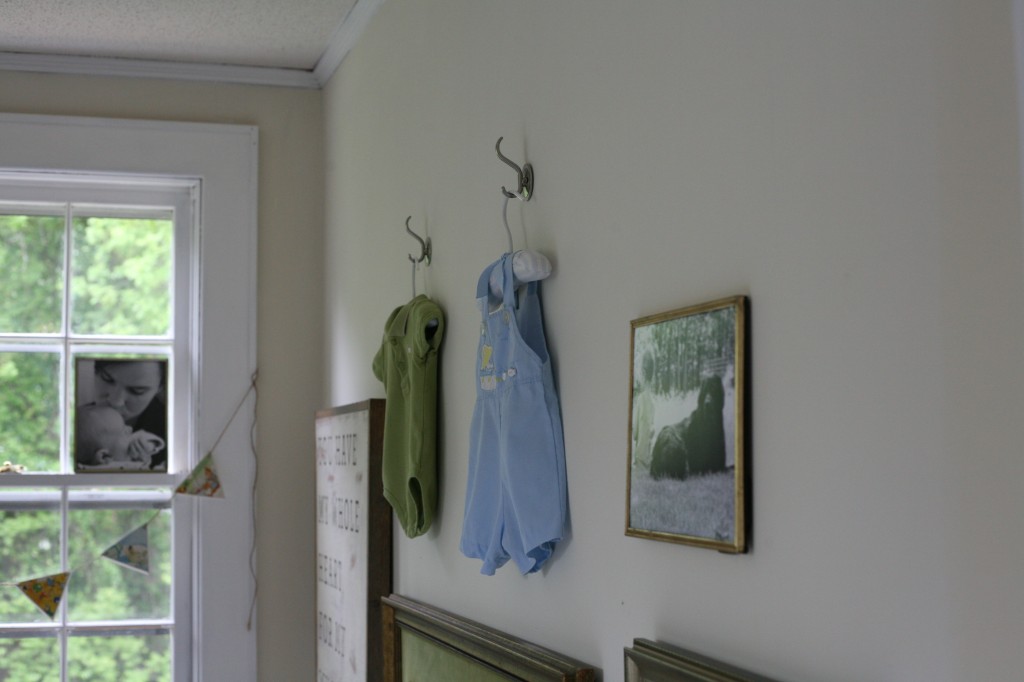 This space is definitely a work in progress, but it is so much fun.
For more inspiration for children's spaces, browse through nearly 600 images in my children-inspired Pinterest board.
You may also like to see Wynn's beach cottage bedroom:
and James' beach cottage nursery nook:
Don't forget to use the code RARETREASURES to get 10% off any order from Between You and Me Signs on Etsy during the month of June!