"Spring shows what God can do
with a drab and dirty world."
-Virgil Kraft
{My toddler boy feeding a neighbor's lamb with a bottle! }
If I haven't mentioned, I adore living in rural North Carolina (where we live September thru May-we are still spending our summers in our beach cottage in Michigan, I know that's confusing).
It is so beautiful and peaceful here, I have almost forgotten about my previous loves Target and Starbucks.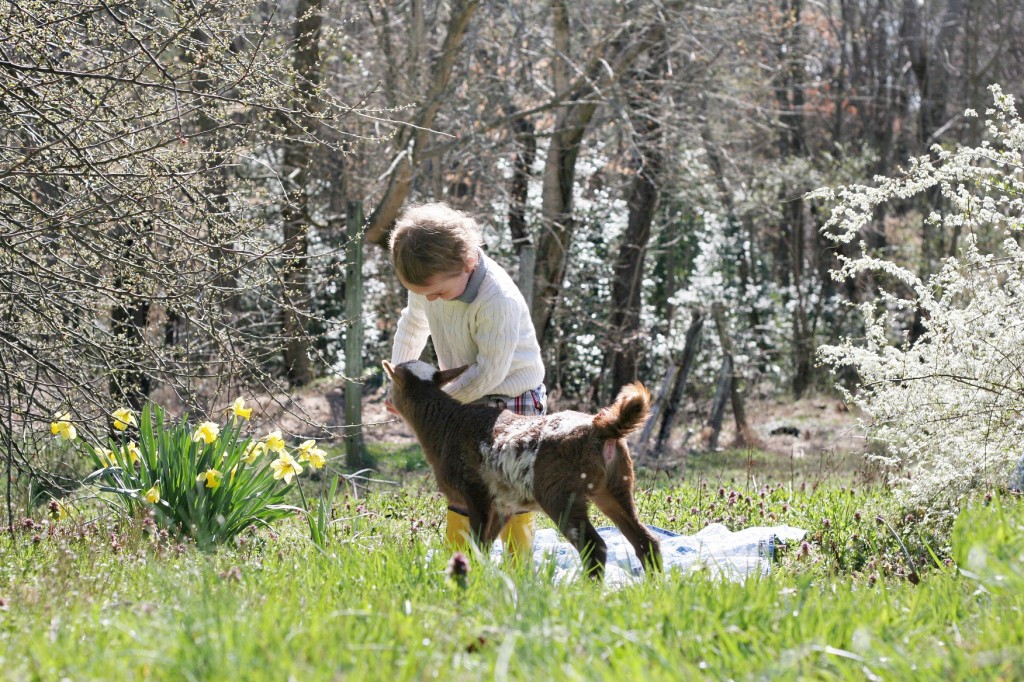 But I wouldn't trade this landscape for the best latte in the world.
and I wouldn't trade these flowers, which I picked from our very own yard.
Take that, Dollar Spot.
Sweet, sweet spring, do not be soon to part.
Oh Carolina, we are delighting in your every sundrenched, flower-filled day.