Mmmmm . . .
where to start with this chocolate chip cookie recipe?
I have been making these cookies for six years.  The recipe came from my foodie-friend Katie.  They are so good that I have never, in six years, been tempted to make a different chocolate chip cookie.
I once took a batch to the office to share with my fellow lawyers and one of them asked me if they had fairy dust in them.
They are just that good.
Slightly crisp on the outside, soft and chewy on the inside, they bake up puffy and bakery-pretty.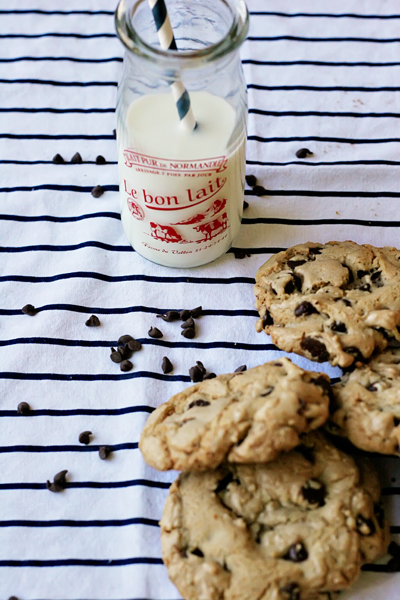 But don't take my word for it, try them for yourself!
 Enjoy!
[post_comments]