Welcome to Sweet Home Carolina.
Where in years worth of remodeling . . .
I started in the nursery.
I couldn't help myself.
After many years of moving around, I couldn't wait to build a nest for my little ones that would be permanent.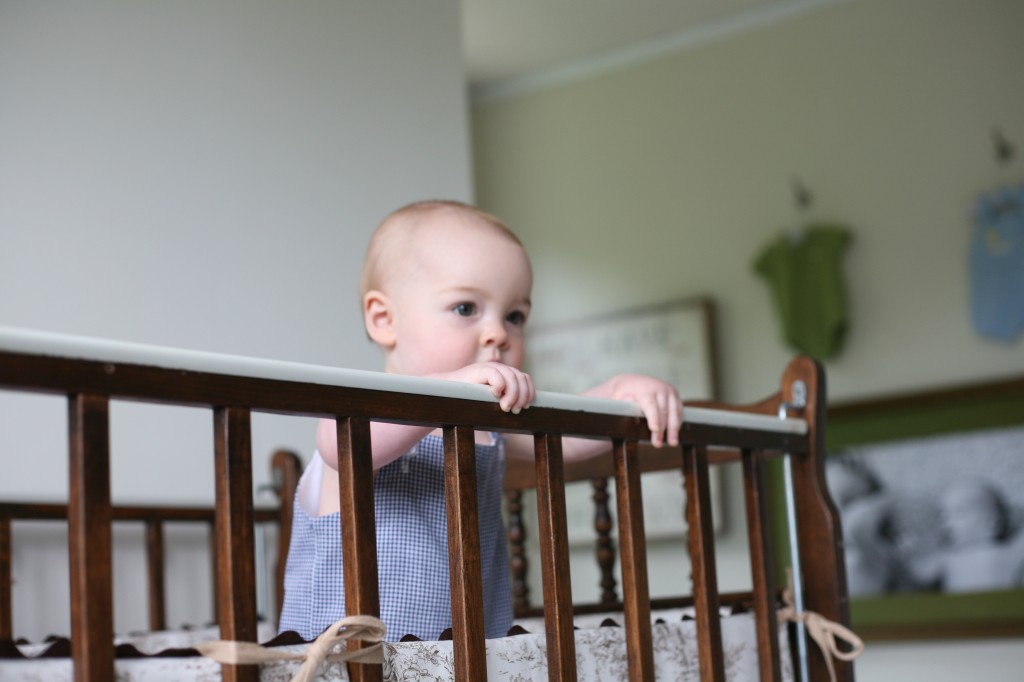 I love to design children's spaces and I crave a special place to rock my babies . . .
So in a house with many rooms, I will look back and remember that it all started in the nursery . . . and in the nursery, it all started with an antique chandelier and a bit of art.
Let's start with Part 1, the special bit of art.
This handmade sign is by Between You and Me Signs on Etsy:
"You have my whole heart for my whole life."
Such a perfectly simple sentiment, I fell in love with this sign when I first came across it on Tara's blog and I knew it would be the perfect piece around which to build a gallery wall in the nursery.  That gallery wall now includes photos and some special baby clothes and a cross-stitched birth sampler.   I'm looking forward to adding to it in the coming weeks and months.
This nursery, which will also double as a playroom for both boys, is still a work in progress.  It has come a long way in a few short weeks.  All of the upstairs bedrooms, including the nursery, looked like this when we moved in: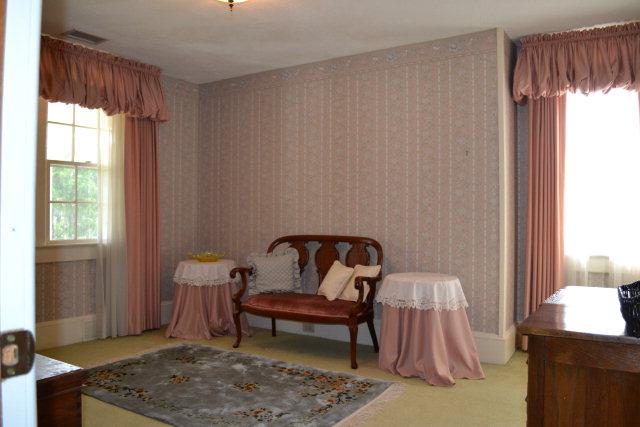 The house was built in 1940 with beautiful narrow-plank hardwood floors.  The wood floors were carpeted in 1988 and that old carpeting was removed 25 years later by yours truly.  We have had most of the wood in the house refinished but the nursery floor I painted with white porch and floor paint.  I love the look of painted wood floors in a child's room and the cost savings is tremendous.  I used oil-based floor paint.  The fumes were strong, so please exercise caution when working with this type of paint, but the finished product is hard-as-nails and worth the extra effort.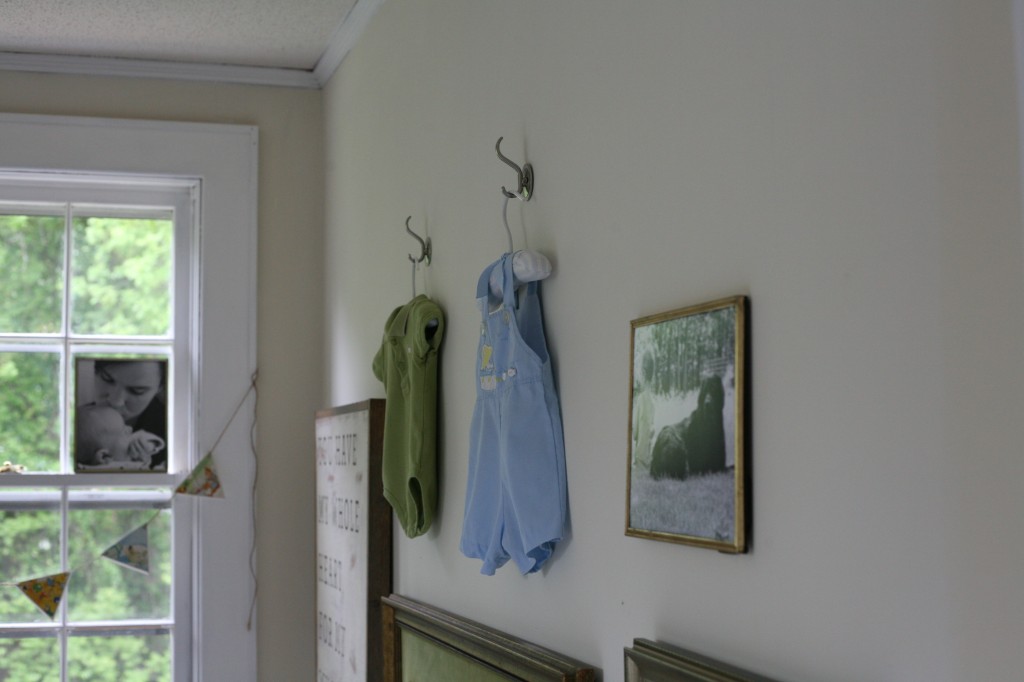 Stop by Wednesday for Part 2 of the Nursery Playroom, staring a vintage chandelier I found on Ebay and a big chalkboard wall.
Love the art by Between You and Me Designs as much as I do?  Stop by their Etsy shop and enjoy 10% your order for the entire month of June with the code RARETREASURES!  You will love their scripture art!