This past summer, our whole town had a power outage.   The lights went out sometime in the afternoon and the town was without power until after midnight.  It was hot and dark in our beach cottage and out of desperation we took the boys for a drive to try to get them to fall asleep for the night.   You can't imagine that kind of pitch darkness, you just have to experience it.
"Why is it SO dark, mommy?" Wynn asked me, peering out the window into the great black night.
"This is what the world looks like without light, sweetheart."
"Oh . . .  It's REALLY dark."
"I know it is sweetheart, but I never want you to forget this darkness."
"Why, Mommy??"
"Because this is what the world would look like without Jesus.  It is dark and scary, but Jesus is the Light of the World.  Because of Him, we don't have to be afraid."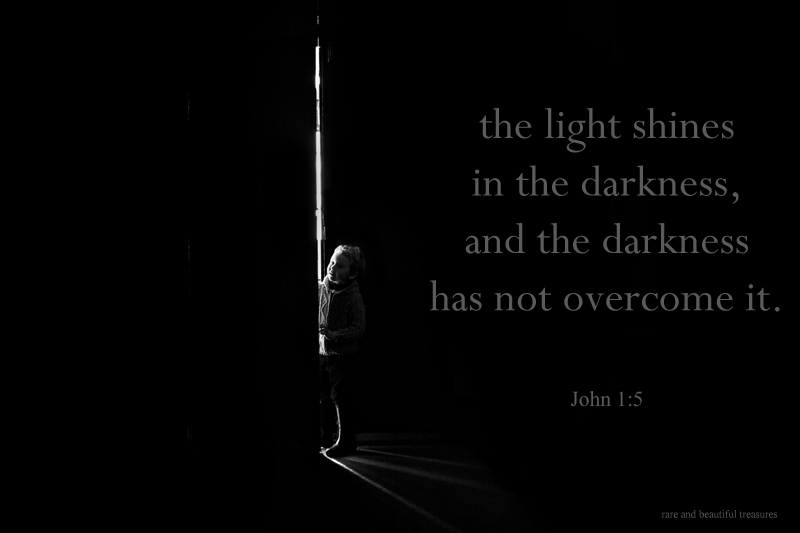 Oh Come, Oh Come, Emmanuel, that your wonderful light would pierce and overcome the darkness.