This sweet little vintage art print sits on baby James' dresser.   It reads:
"Said the Robin to the Sparrow, 'I should really like to know why these anxious human beings rush about and hurry so.'
Said the Sparrow to the Robin, 'Friend, I think that it must be that they have no Heavenly Father such as cares for you and me."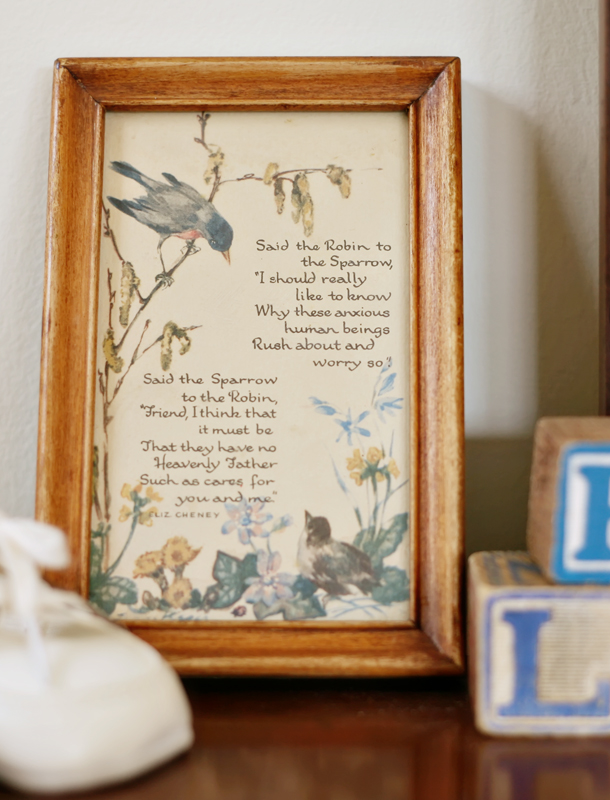 It is a challenge, isn't it?  To live a life that says "I need not rush about or hurry, for my Heavenly Father cares for me.  He goes before me and behind me."
He hems me in.
The Lord is my shepherd, and I am His little lamb.
He brings me to green pastures, grows the grass green just for me, to sit and rest, not rush and worry . . .
to praise His holy name.