When we arrived at our beach cottage this June, we met a family renting the house across the street:  grandparents with one granddaughter.
"My granddaughter, Ellie, lives with us," the Grandpa said, looking over his shoulder that June day that I unpacked the car.  A petite 8 year-old girl, peeked shyly across the street.
"Come and play, sweetheart!" I called, waved, smiled.
So come and play, she did.  We played all summer.  Then yesterday we said good-bye.  Believe me, if you knew her, you would miss her.  Circumstances being what they are, I will miss her for the lot of us . . .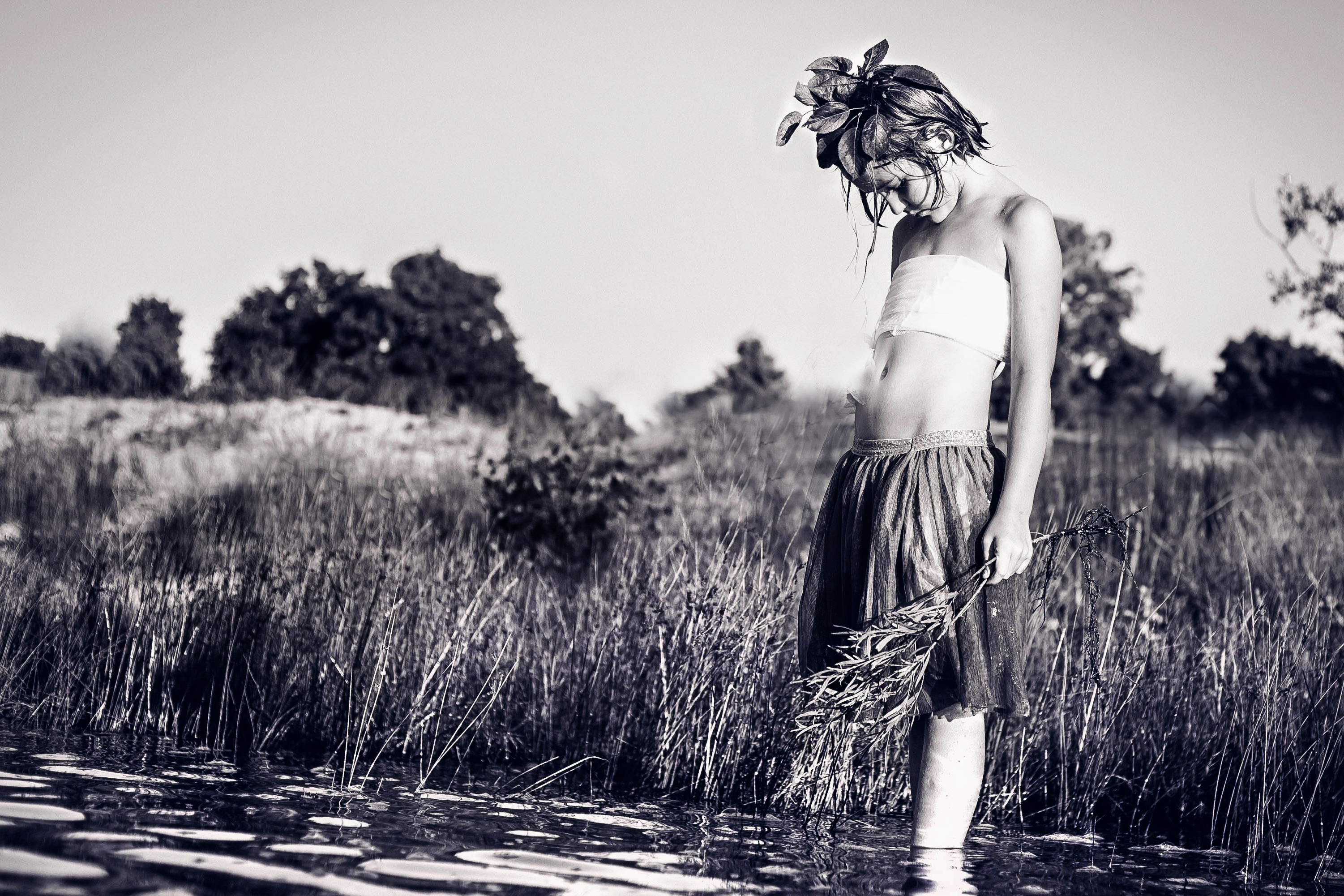 September 14, 2014
Dear Ellie,
We are leaving today so I am bringing you the last of the summer flowers.  The Blacked-Eyed Susans and the Moonbeam. Also what is left of Tinker Bell's pixie dust.  There is a note from baby James tucked inside the bible we gave you.    A letter within The Letter- keep them both close?  Both to remind you how much you are loved.
Thank you for a summer of adventure.  You are fearless and fun, brave girl.  I admire the way you plunge head first into the cold Lake Michigan water.  Water so cold that my breath catches in my throat but you just laugh and laugh.
You must have asked me one thousand questions this summer.
"What is baptism?"
"Do you like pink?"
"What's a garbage disposal?"
I hope I did you justice.
Thank you for helping to mommy my dear boys and for giving me an excuse to play dolls in the grass while the sun beat down on our heads.
We love you, dear one.  You are in our prayers, which really is as close as one can get.  As F. Scott Fitzgerald would say, "that is the beginning and the end of everything."
Until January, then, sweet girl.  When the snow drifts across the beach and nature in her beauty lies perfectly frozen.
Erin