In early May, our family brought home 3 pekin ducklings. We ordered our little ladies from Murray McMurray and, believe it or not, the sweet little things came through the mail.
We ordered them a few weeks before their anticipated "hatch date," so the boys and I were so excited and counting down the days until their arrival.   Finally one morning, about 5:30 a.m., I had a call from the local post office, which left a message: "ummm . . .  we've got some ducks here for you?????  Can you call us as soon as possible so we know you got this message?????"
(the ducks are in this box!  ducklings and bedhead, pure childhood joy.)
The boys and I were at the post office a little after 7:00 a.m. to pick up our girls.  We could hear them peeping as soon as we walked through the post office door, but we had to wait in line behind other early-risers.  The boys' energy was Christmas-morning high.
We took them home and they settled right in to life with us.  The first few weeks they were in a brooder, indoors, under a heat lamp.
They are now outside in our barn overnight and free-ranging for most of the day.  They eat chick feed, oatmeal, leafy greens, and particularly love treats like sweet corn, watermelon and peas.  They grew incredibly fast.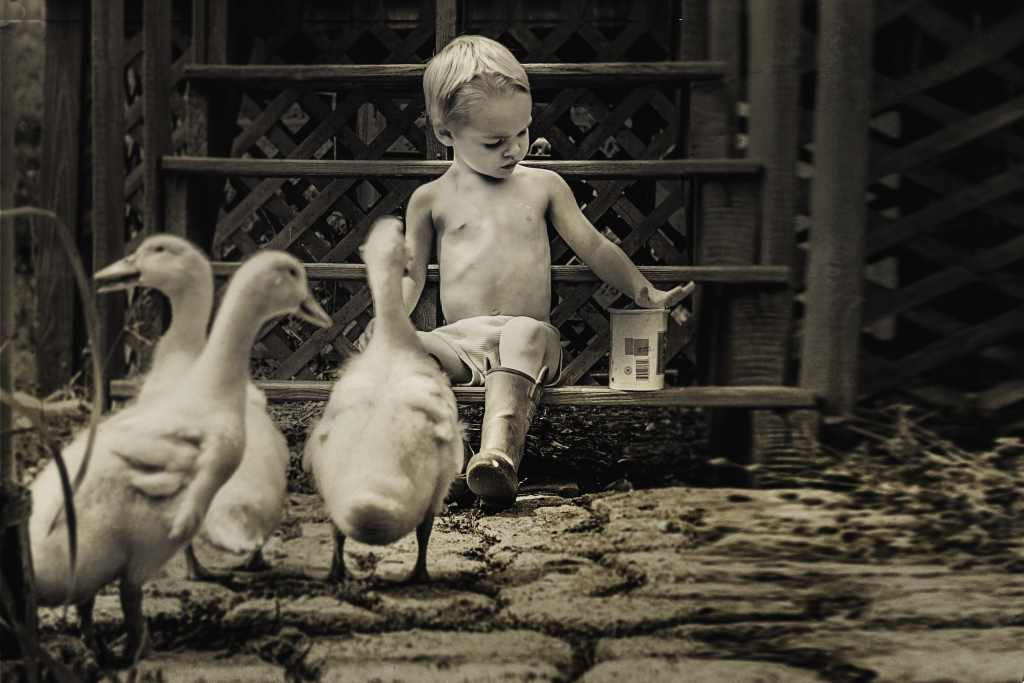 Right now they are in their "teen" phase, their yellow fuzz is nearly all gone and they are growing their white adult feathers.
Ducklings are the only thing I have found more difficult to photograph than toddlers.
We named our three Jemima, Petunia, and Rosie, after two of our favorite storybooks:
The other day, Wynn said to me, "Mommy, I love you so much my heart could burst right open.  The only thing I love more than you is the ducks!"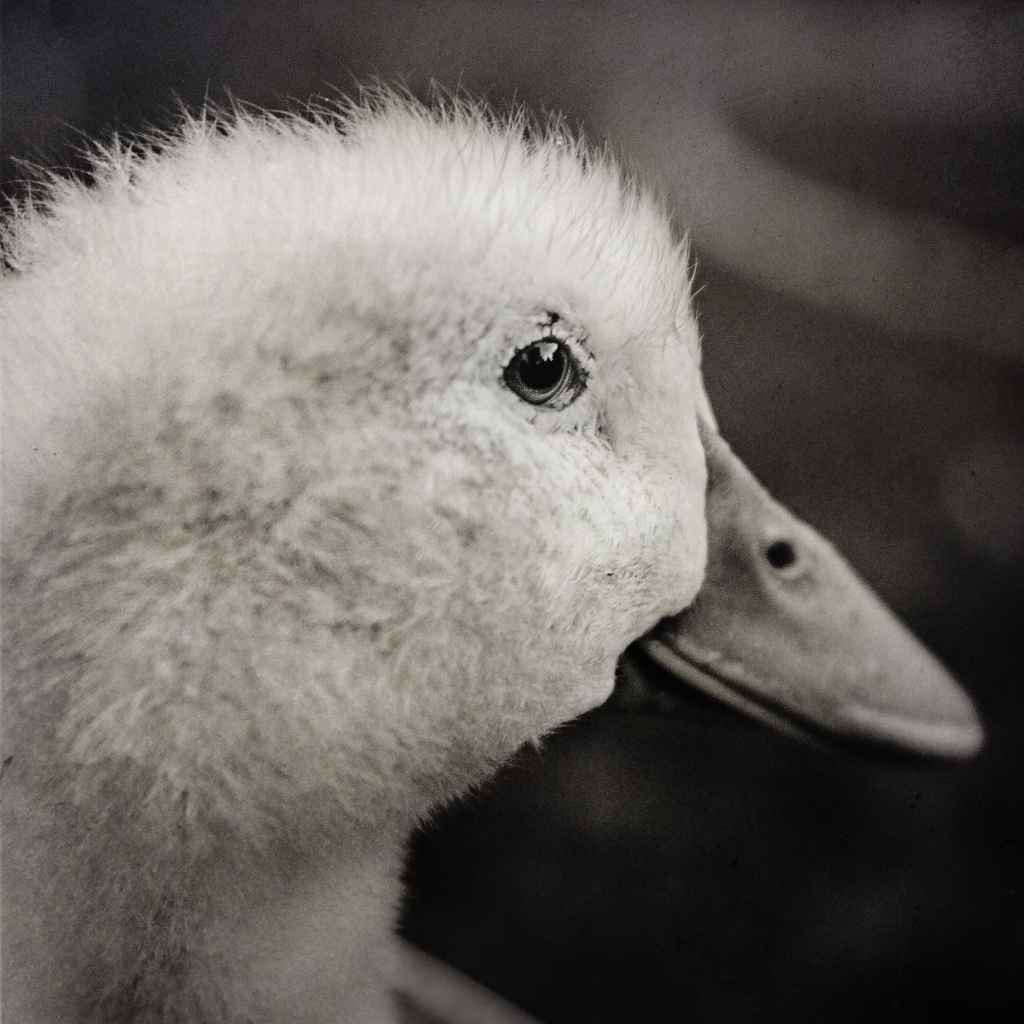 Of all the questions I have received about the ducks since bringing them home, I hear this one the most:  "But what's the point?  What are you going to do with them?"
For us, they are pets.  I wanted something that the boys could take care of, have responsibility for, and incorporate chores and routine into our homeschool days.  We have several acres where they can free range and a small barn to house them and keep them safe from predators.  When they are 6-8 months old they will start laying eggs.  You can eat and use a duck egg in any way that you would use a chicken egg.  Apparently they are highly favored by bakers and pastry chefs because they are slightly richer than chicken eggs.  I also really want a dairy cow one day so we have access to raw milk, but the ducks were an easier sell (although not easy sell) with Mr. Marvelous so perhaps they will be our starter/gateway animals.
In the meantime, we are staying busy during this hot June weather.  I am now in the third trimester and we are incredibly excited for our baby girl to join us in August.  If you are interested, I started an Instagram page that I have been updating daily with a picture and snippet about daily life around here.  https://instagram.com/rareandbeautifultreasures/
Happy June, my friends.  May grace and peace be yours in abundance!