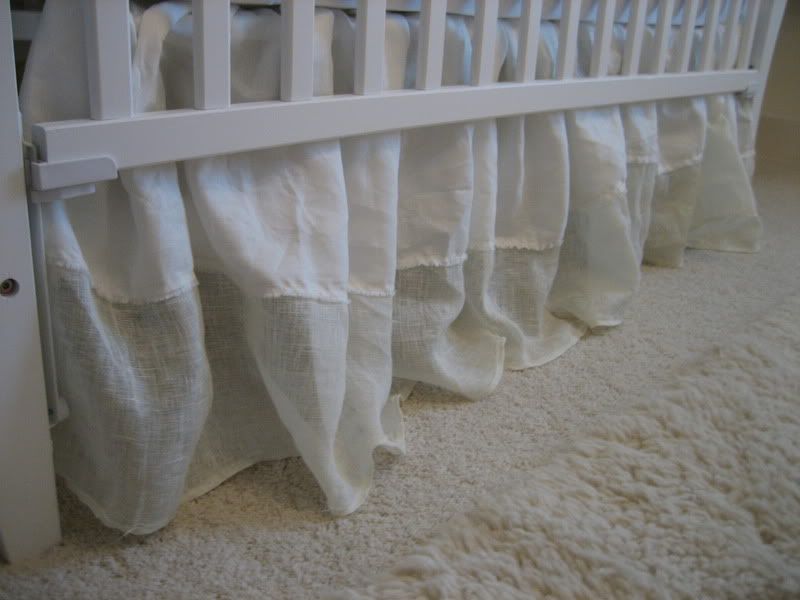 There is just something about linen. The gauzy weight, the simple texture, there is just so much to love when it comes to linen.
I made the crib skirt for our nursery out of two different linens-the upper portion of the drop is an off-white medium weight 100% linen and the bottom trim is a lighter weight cream 100% linen. I sewed this skirt with raw edges exposed (but secured) to give it extra texture and a little push in the "boy" direction.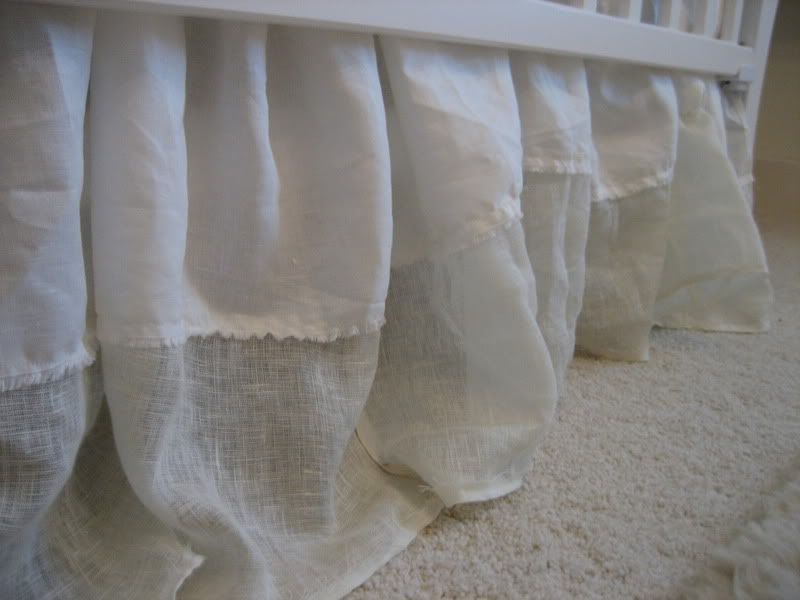 I debated back and forth on having a changing table in the nursery. I knew I didn't want to buy a "changing table" specific piece of furniture, but I saw the benefit in buying a small sized dresser that we could affix a changing pad to, making the piece usable down the road once the changing pad is removed.
Despite months of casual looking I hadn't really found anything that I was excited about until I stumbled on this darling antique washstand at a local antique store. That was how it was labeled- "antique washstand." Probably to garner more interest out of pregnant saps like me than if it had been labeled "small old dresser." Can you believe that it was already painted this color-the perfect blue/green and already had original crystal hardware!? It was exceptionally affordable as well, comparable to buying a painted plywood changing table from a discount store.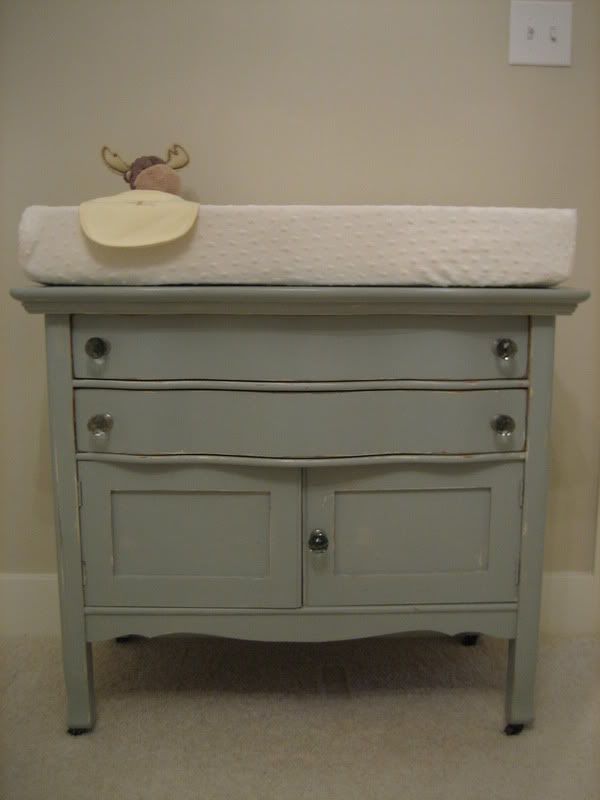 I am in love!
I promise the next nursery update will be coming shortly, I finally feel like I am tying up the loose ends and pulling everything together-my house has been full of half-finished projects for months now. I cannot wait to pull it all together and share this special space with you!