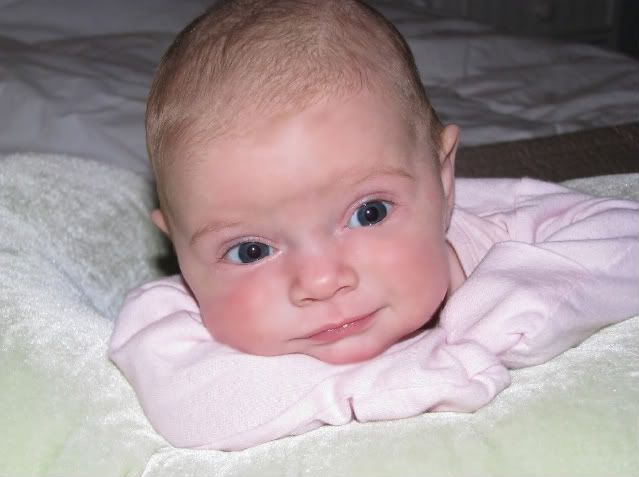 Meet baby Charley!
Remember my friend, Abby? Charley is her too-cute-for-words baby girl, born in October!
And here is baby Charley's perfectly-unique crib bedding set, designed and sewn by her Aunt E (that's me!)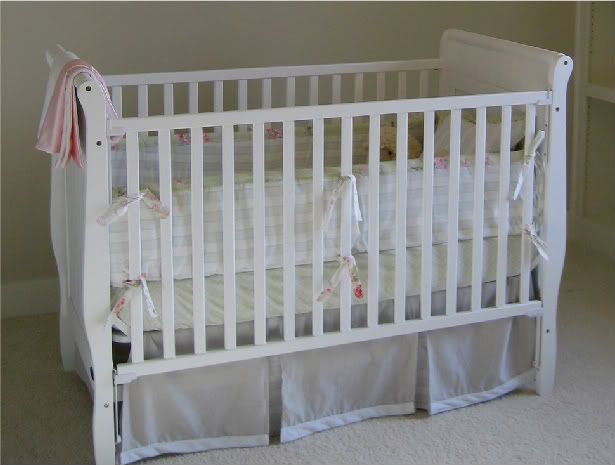 Her mommy did not want crib bedding that screamed "pink!" so we started with a base of soft white, spring green, and barely blue, and I added small pops of pink by way of trim on the crib bumper and ties.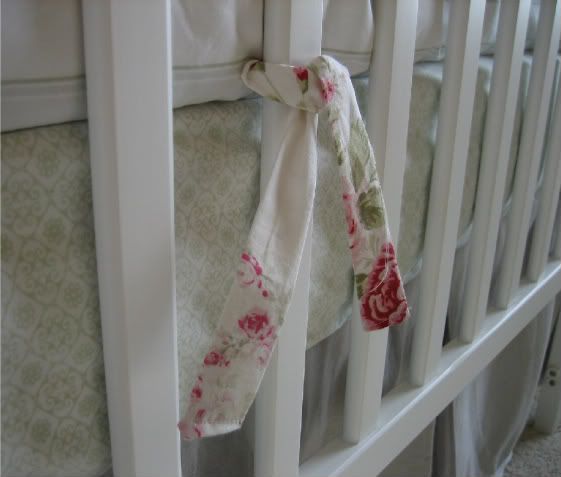 The material for the crib bumper came from a Rachel Ashwell sheet set-purchased new from Target, and re-purposed for Charley. Crib ties are remnants from Rachel Ashwell's fabric by the yard collection which I used some years ago to make a quilt.
The tailored crib skirt is linen, lined with white chenille for yummy texture and baby-softness. I used remnants of the fabric from the crib bumper to accent the skirt.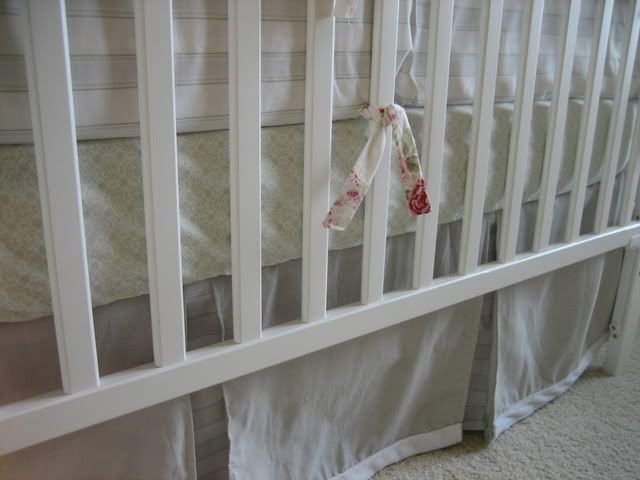 I did not use a pattern when creating this bedding because I wanted to design my own "pattern" and have it be my own.
I have learned that ironing and capturing a good quality picture is the hardest part of crib bedding design and construction!!!!!! I am hoping that a better quality camera is in my near future as I continue designing crib bedding!
But for now,
this set is a wrap
and en route to Baby Charley and mommy Abby!
I think it is the perfect combination of color and vintage baby style and I am so thrilled to be able to share it with you friends!
Stay tuned for big things to come with the
Rare & Beautiful Treasures line of baby and crib linens
!
Love and Appreciation,