When my first baby was born, my world cracked open and turned on its head.  A river came rushing out of the seams of my life, explosive and consuming, a love with such force it couldn't possibly be contained.  The memory of those days is still fresh.  That girl, that new mother, is still with me.  But that baby boy?  Where is he?
Now I listen to my boy, who will be five years-old in the spring, as he reasons with me about nature and cause-and-effect. I see the beginnings of the man he will one day become, but that little hand- the one that smacks his forehead as he bends over in laughter-is the same baby hand that laid drowsily on my breast as he nursed to sleep one thousand nights. I dare to wonder in the still, quiet moments . . .  "where has that baby gone?"  For the boy I so love today, the vivacious four year-old who loves macaroni and Curious George and Grammy's house, will one day wane and an older boy will once again take his place.  Some days now I hold that  four year-old in my lap and search his eyes and think . . . "are you still in there??"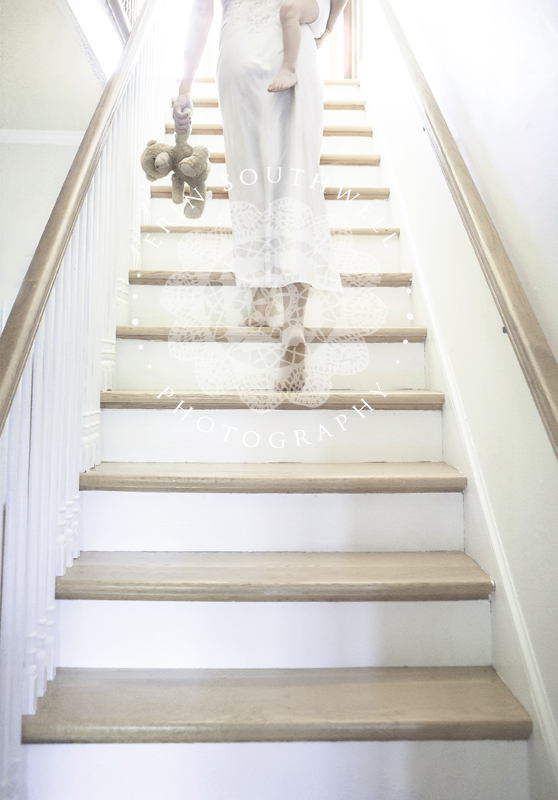 My boy plays with a length of black rope on the living room floor.  He makes knots and creates traps for imaginary things- animals or villains, I couldn't tell you.  He is smart and beautiful, the unusual combination of blonde curls and brown eyes.  Today, not unlike any other day, he sings as he plays.  But today he sings something that pierces through the laundry and the dishes, the every day.  My eyes sting with tears as I tip-toe forward to listen, to make sure.
And yes, he sings the song I sang to him as a baby, all of those nights when the rocking chair kept time with hushed lyrics by moonlight:
"Be still, my soul.  Be still and know that I am God.
Rest quietly.  Rest in His loving arms
For He is watching over you
ever faithful, ever true . . . "
I hold an outgrown onesie in my hand, still warm from the laundry basket, as I listen to him sing.  It hangs loosely from my hand, my fingers rubbing threads of cotton.  That love, that rushing river flows over me like an amazing grace.  That baby I love hasn't left the boy, rather he has become a piece of the foundation.  He is love and light and joy.
Today, he is even singing.