It is hot and sticky in the south.  Late May.  May races into June and the days, long and full with little ones, make for short weeks that seem to disappear before my eyes.  My boy is now 4 and my babe will be 2 at the end of the summer. 
I pour my life out for them, daily, like a drink offering. Everything that I have to give is theirs, from sun up to sun down.  I am a workhorse.  Their first girlfriend.  I am desperately needed.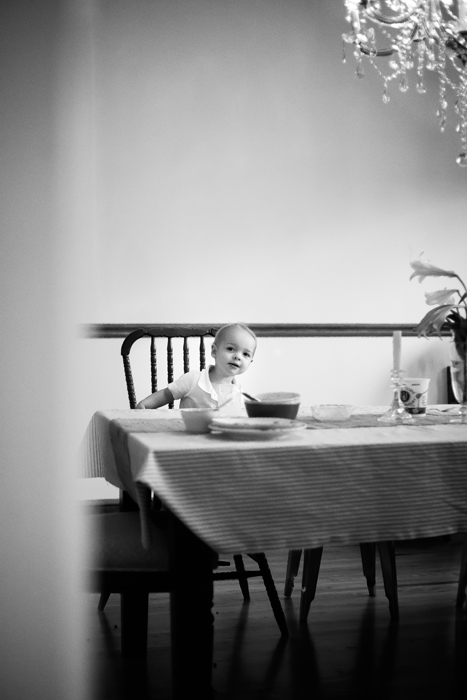 I am learning so many lessons in this stage of motherhood.  I am learning the art of calm in the midst of chaos-to smile and speak lovingly when I feel flustered or defeated.  I'm learning that two little boys can be upset and crying but I can be calm and attentive and smile.  It is easy, as mothers, to let our emotions mirror our children's -if they are happy, it is easy to be happy.  If they are having a bad day, it is easy to feel bleak as well .  I'm cracking my way out of that stronghold and trying to find JOY in the very act of mothering.  It isn't easy but it is more than worth it.  I fail everyday.  I get up and start again and thank the Lord for blessing me with the privilege of being a wife and a mother and a homemaker-all things the world undervalues but that are precious in the eyes of God.
We are slowly, ever so slowly, making updates and changes to our big 'ol home in North Carolina.
It is big.
It is old.
Big and old.
Seven bedrooms and 2 kitchens big.
But it is dreamy.  One-of-a-kind.  Everything we've always wanted-an old fixer- upper in the country with several acres for our children to run free and have an old fashioned childhood.  Truth be told, we were most taken with the land the house sits on, just absolutely beautiful gardens and landscaping.
This is the front entryway when we bought the house.
And the whole family working on renovating and painting the staircase.
This spring, I was out pulling weeds and English ivy and chasing the boys when my neighbor stopped by to tell me that the previous owners had had to employ a full-time gardener to keep up with the yard.  I was covered in dirt and sweat and not sure whether to laugh or cry.  I am in over my head but I couldn't imagine a life we'd rather be living.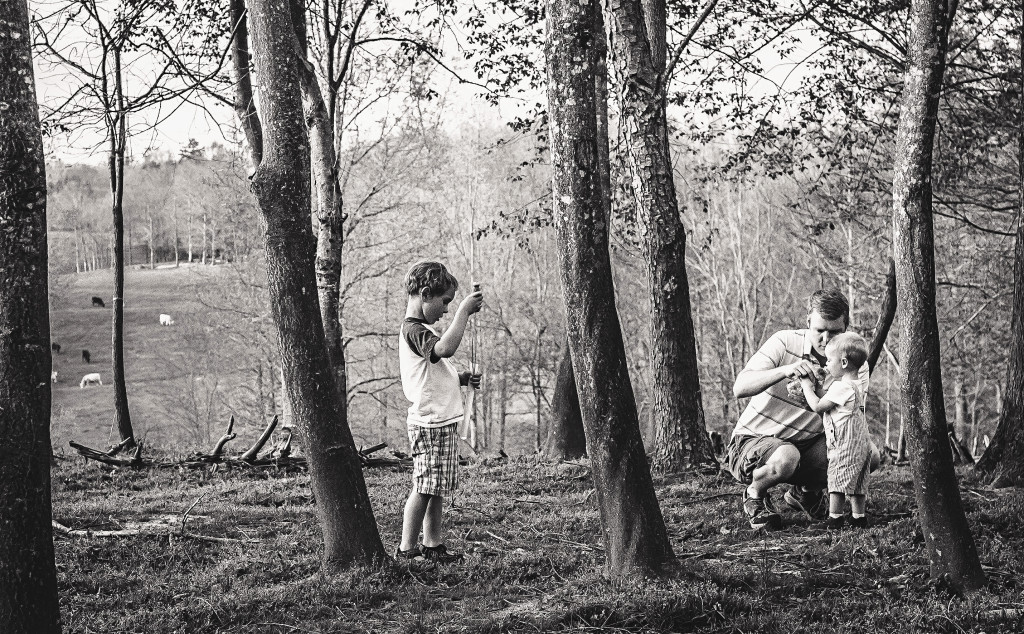 The boys know what it means to WORK and work together.  I hope they have memories deeply rooted in this place and the things we are doing and building here.
( Wynn and a friend near our house at sunset )
Thank you for your patience with me during a slow blogging "season."  It feels really good to be back.  If you'd like to follow my photography, you can do so on my Facebook page here!
{ everything i know about photography, i learned through clickin moms! }